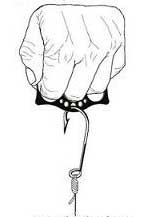 Fishing line is only as strong as the knot,
and the knot is only as strong as how well
it's cinched.
Cinching is one of the most important
aspects of knot tying.
So you search around the boat for
something that can hold the hook to cinch.
Or you hold the hook in hand to cinch,
worrying about getting hooked.
That is all inconvenient.
The Knot Cincher holds the hook for cinching.
Plus it opens fuel or water tank caps, and beverage bottles.
It's a 3-in-1 tool that should be in every angler's
tackle box, the company says.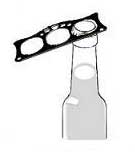 * * *



For more info, or to order,
visit the Knot Cincher Web page.