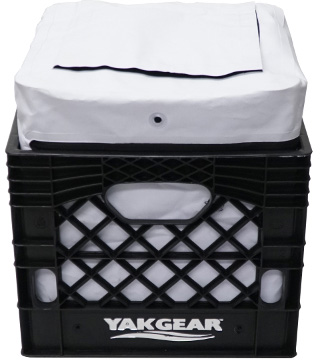 You probably have at least one plastic milk crate in your home.
And if you're an angler, there's no small chance you used it for fishing sometime.
YakGear has introduced Cratewell.
It's basically a soft-sided box made to fit in a milk crate.
It can be used as a livewell, if you add your own bubbler.
Or it can be used for dry storage.
It's that simple.
For a few more details, visit Cratewell's webpage.
YakGear even makes a crate to be used on the water, named the Black Angler Crate.