ODM is an up-and-coming rod maker for surf fishing, one surf-fishing tackle catalog said.
That was when the catalog introduced D.N.A. rods recently.
This model of rods, the D.N.A., is meant to be affordable.
The rods – the letters stand for Dynamic Nano Action – are built with proprietary technology, the company says.

Specifically, carbon nanotechnology.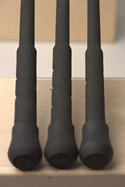 A nanotube is a carbon cylinder, like a carbon fishing rod blank.
So all of this means that ODM custom-designed the blanks, with attributes including unique layering.
ODM bills itself as a high-end surf-rod maker.
Although D.N.A. rods are meant to be affordable, the company says you can count on the quality you'd expect.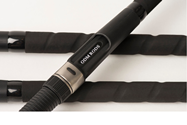 The company intends these rods to be sensitive yet powerful -- able to catch big fish -- with a moderate to moderate-fast action and crisp recovery.

The rods are also meant to be long-casting.
They're two-piece rods designed to behave like a one-piece, the company says, and come with an ODM reel seat, Fuji Alconite K Guides and a spiral, non-slip grip.
The rods, ODM says, excel at fishing many lures, including swimmers, pencil-poppers, bucktails, metal, darters and so on.

They're available in three sizes that are 9, 10 and 11 feet, and cost $249 to $299.99.
There's a buzz about the introduction of these rods, so check them out.
For more info, visit ODM's website.