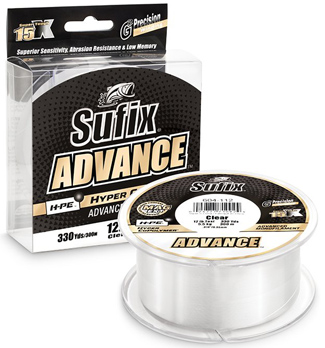 Is this braid or monofilament? an online review asked.
It's kind of both.
Sufix's Advance fishing line is made with molecules that are the same used in braided fishing line.
Those molecules are blended with nylon that's usually used alone to make mono.
This is an advanced monofilament, Sufix says.
It's abrasion-resistant and low-stretch like braid but supple and sensitive like mono.
Previously, you had to choose one of the two for the type of fishing.
A combo of both could be best, and you've got that option now.
For details, visit Sufix's website.