Location, location, location.
To catch fish, you've got to be in the right location.
There are other factors. Those include the right lure, bait, rod, reel, line, speed of retrieve, twitching, jerking, popping, time of year, time of month, moon phase, time of day, water temperature, water depth …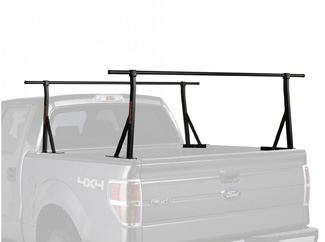 Wait! I could go on. And on.
But location is a factor. And most often, you've got to drive to that location.
And bring your stuff.
Yakima's got that covered.
The company makes vehicle roof racks, kayak and canoe racks, bike racks, ski racks and much more, even tents and awnings that attach to vehicles.
This is trendy, innovative stuff.
The truck rack in the photo, called the Outdoorsman 300, is one example.
That's a versatile, no-drill top-of-vehicle rack system for a full-sized pickup truck, without the need for a camper shell, while leaving you full access to the truck bed, for only $209.
But visit Yakima's website and also check out the other gear the company makes.
It'll rack your world, Yakima says.