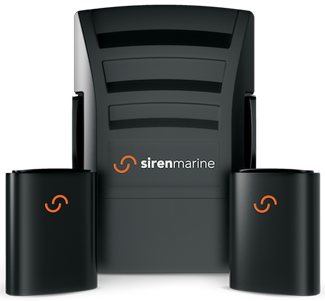 Siren Marine's MTC+2 is the company's latest boat-monitoring system.
It enables you to ensure remotely, through your cell phone, tablet or computer, that your boat is safe and secure.
You can view real-time information on the bilge, battery, shore power, temperature, GPS position for purposes like detecting anchor drag, and more.
You can also remotely turn batteries on and off, switch anchor or deck lights off and on and control the vessel's air-conditioning or heat, and so on.
It's also a security system to help prevent theft.
It's easy to install and can be used with practically any kind of boat.
The MTC is the original, and the MTC+2 is billed as the perfect starter kit.
If you're in the market for such a system, check it out: visit Siren Marine's website.