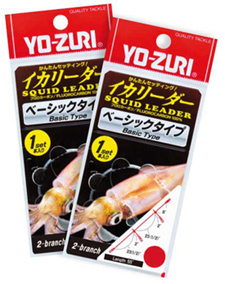 If you're a tuna angler, you don't need to be told about jigging for squid.
You already know the importance of catching that great live bait for tuna during the trip.
Some anglers, on other trips, even jig for squid simply to eat.
One local boat bills some of its nighttime trips in summer as bottom-fishing and squid-jigging ones, even.
If you're a veteran squid jigger – fishing those little jigs made for that, like the one in the photo at the bottom of the page – you probably tie your own leaders, including some that can be fished with several jigs at once.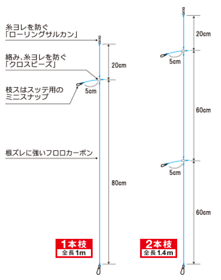 But Yo-Zuri is now making Squid Leaders that are already tied.
They're fluorocarbon and include snaps to easily attach a number of jigs on the line.
Several are available in different line sizes with either a single dropper or two droppers.
The single droppers come two to a pack that costs $4.99, and the double come one to a pack and cost $3.99.
At press time, the leaders were yet to be included on Yo-Zuri's website.

But they seemed available in stores.